What are the ingredients of the Eddie Ink Cartridge SKU 53498 and 53499?
Eddie ink ingredients are listed on every box label. The label is shown below. For more detailed ink information visit the
compliance page
for Eddie. There you will find detailed technical datasheets for each ink color.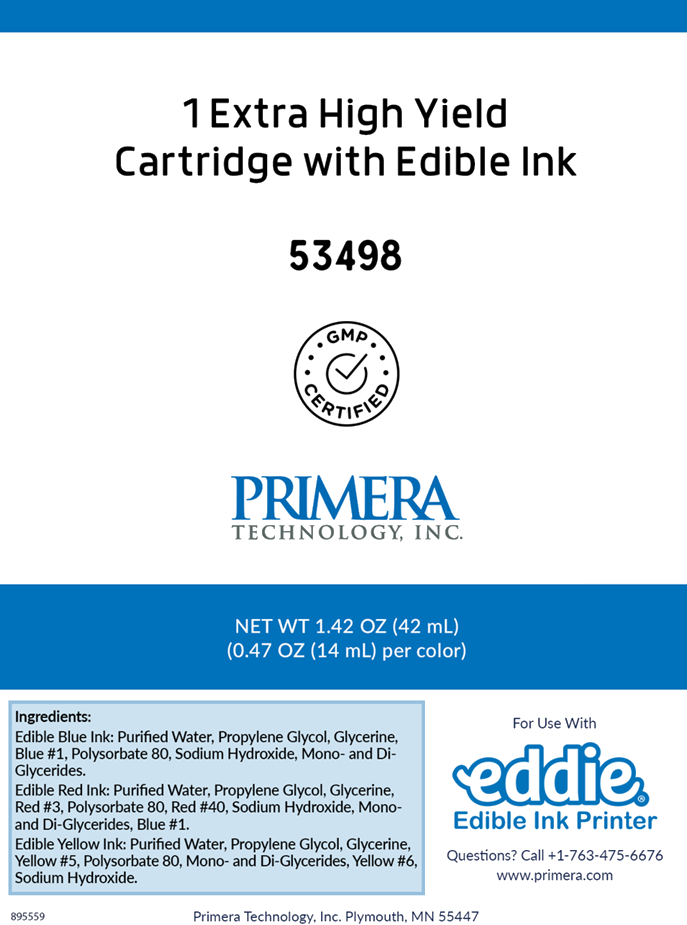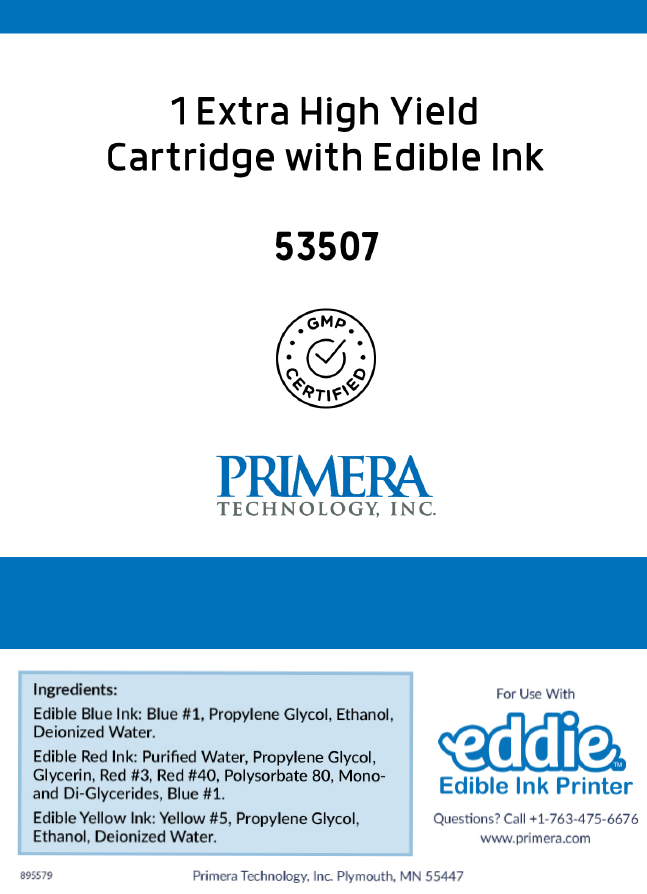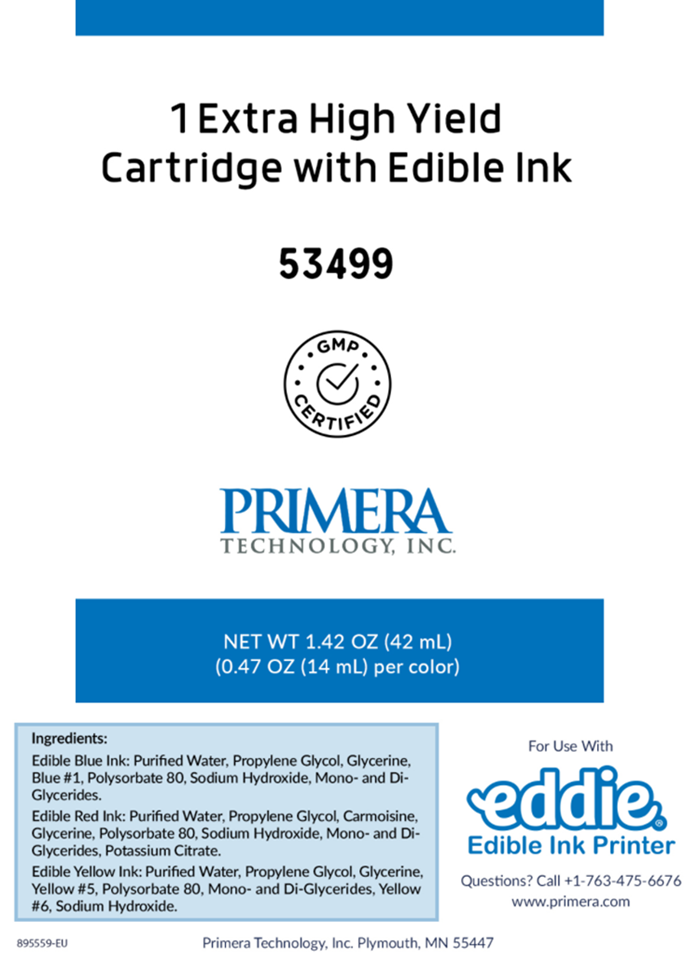 Article ID: 121621
Related Articles

How to print Red with Eddie Edible Ink Printer.

Update 09-21-22. A new cartridge with new magenta that prints a better red is now available. SKU 053507. To order select New Magenta from the menu on this page. If you have the original 053498 Cartridge you can still use these instructions to get ...

My Eddie ink is past the best by date or is expired. Can it be replaced?

Unfortunately, Primera cannot replace Edible ink because it is beyond its best by date or expired (6 months from open date). However, Primera will replace any ink cartridge that is defective: clogged or not recognized by the printer including ...

Missing Cartridge, Invalid Cartridge, Incompatible Cartridge, Incorrect Cartridge, Cartridge not installed correctly, or Cartridge Data Error (LX600, LX610, LX910, Eddie, LX3000 or IP60)

If the cartridge is installed, but this error appears, it may be caused by insufficient contact between the cartridge and the carrier. Try the following: A. Verify the correct Part Number Cartridge for your printer is installed. 53491/53496 = ...

Poor Print Quality, Blurry Printing, Print Smearing, faded prints, or splotchy prints on my Cookie or Food Item. (Eddie)

1. Clean the Cartridge. Follow the procedures in this article to clean the cartridge. However, instead of using alcohol to clean the cartridge, use distilled or bottled water. TEST Prints. Print your design on a cardboard coaster or a piece of ...

Eddie Edible Ink Compliance Information

Eddie Edible Ink Compliance Information On the page linked above you will find the latest on the following: NSF Certification USA/Canada Ink Technical Data Sheets and SDS Europe Ink Technical Data Sheets and SDS Note: Two different types of ink are ...