Error Message: Trouble Finding Cookie / Remove Cookie. However, there is no cookie present on the platform. (Eddie)
Make sure there is no cookie or other print object on the print platform when you switch it on. If there is a cookie present, remove it, switch off the printer and switch it back on. If the error is still present, try these suggestions.

1. Ensure the crumb catcher is installed correctly and not blocking the cookie sensor on the right side. The hooks on the back of the crumb catcher should align with the slots on the back of the printer.


2. If direct sunlight or other bright lights shine on the cookie sensor, it may cause false error messages. Move the printer away from direct sunlight or reduce lighting.

3. Install the tinted cover.
Make sure you install the tinted cover. It helps block any excess light from affecting the
cookie sensor
.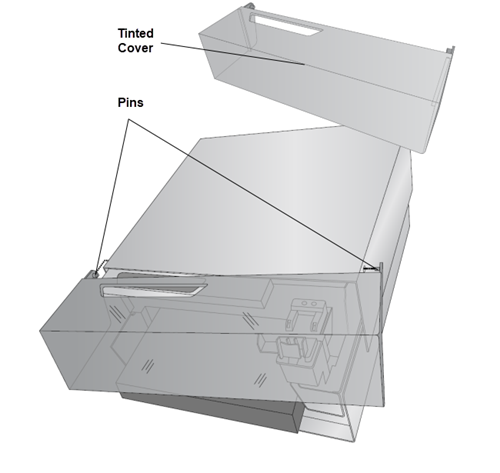 4.
Ink overspray mist may be interfering with the cookie size sensor. Clean the cookie sensor with a damp cloth. It may also be beneficial to clean the filters, as shown in Section 6C of the
manual
. A clogged filter can cause ink overspray mist to build up more quickly.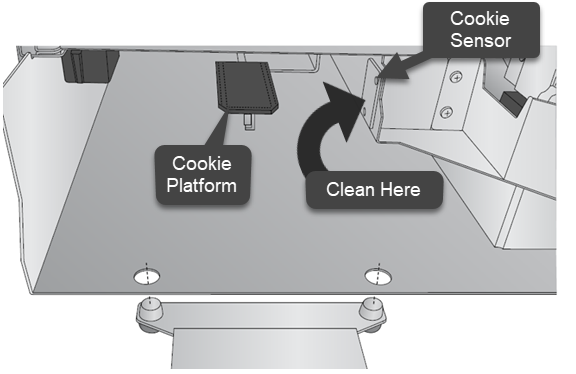 Article ID: 032321