With the Eddie Platform Kit (SKU 053255) you can p
rint on donuts, bagels, bars, or other larger treats! The maximum item size is 4.5" (114.3mm) wide x 8" long x 2" (50.8mm) high.
A platform tray for items 1" (25.4mm) - 2" (50.8mm) high




Two risers for items under 1" (25.4mm) high.



A Silicone Mat
4 screws (1 extra)

A Receiving Plate
1 Primera screwdriver with reversible Philips and flat ends and a magnetic pickup.
Installation Instructions: Follow these instructions to remove your old Eddie platform and install the new Universal Platform Kit. Once installed, you do not need the old platform. This kit replaces the old platform. (However, keep the old one in a safe place just in case)

Single Riser Mode:
Single Riser mode allows you to print
.08 - 1.0" high objects like you did with the old platform/tongue installed. You can print with custom trays or using the carousel.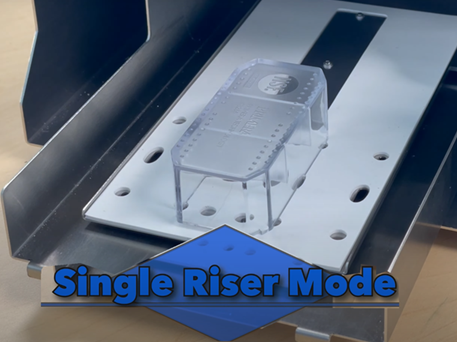 Double Riser Mode: This mode adds extra support for wider items .08 - 1.0" print objects. It is not compatible with custom trays or the carousel.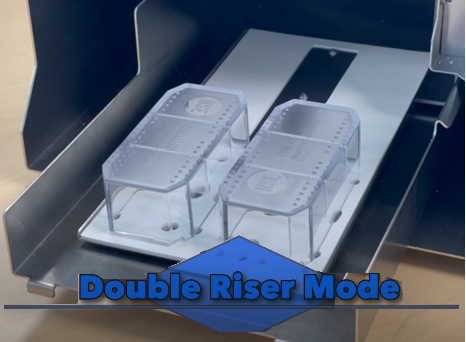 No Riser Mode: In this mode, you may print on taller items, including donuts, bagels, bars, mini cakes, or other larger treats from 1.0" - 2.0" high. In this mode, you cannot print on regular cookies or any other print object less than 1.0" high. Eddie will not see the print item and will present an error. The Milton tray or other custom trays may also not working in this mode since there is no tongue or riser to set them on and lock them in place. Specifically, the process of printing on paper first before printing on your object will not work since the printer will not detect anything on the tray.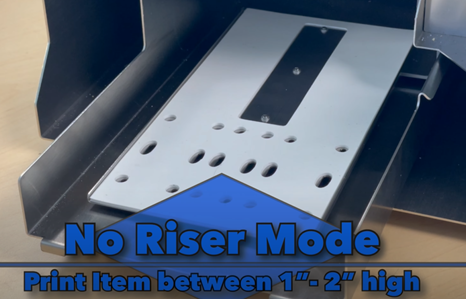 The following print object size specifications apply to Platform kit in No Riser Mode.
Cookie Size = 1" (25.4mm) - 2" (50.8mm) high x 4.5" (114.3mm) wide x 8" (203mm) Long

Cookie/Cake/Object Weight = 14.1 oz (400 grams)

Printable Area = 4.72" x 4.72"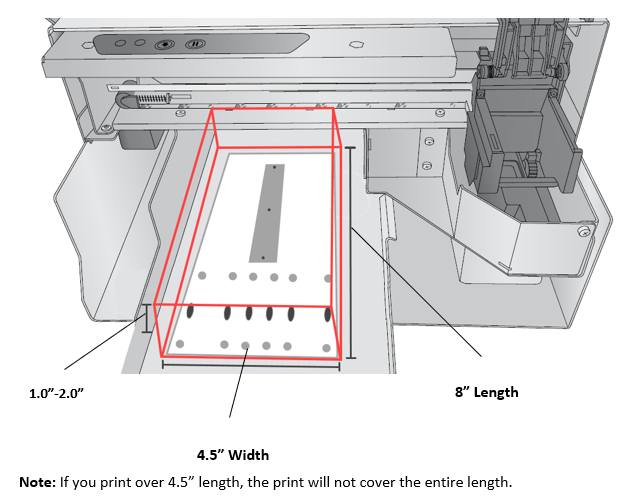 Silicone Mat/Cleaning:

The Silicone mat is removable and dishwasher safe. Wash daily. Wipe down the stainless steel platform as needed with soap and water.