The tongue/platform is hitting the carousel tray or is not centered in the tray slot. (Eddie)
1. Platform in Place. Make sure the platform/tongue is pushed in place on the arm. The tongue itself is removable for cleaning purposes. When replacing the tongue, push it all the way back on the arm until it clicks in place.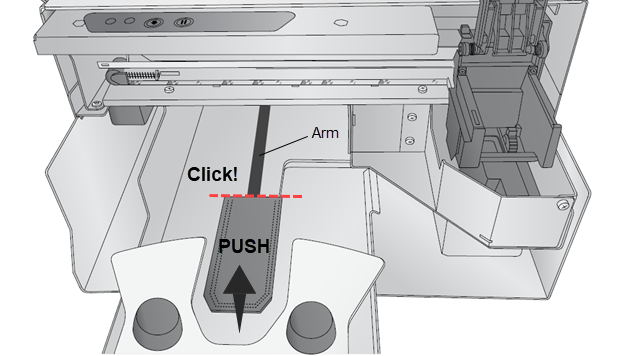 2. Calibrate. You can manually calibrate the carousel by pressing the Load/Unload and Pause buttons simultaneously for 3 seconds. That should take care of it. If the carousel gets blocked by cookies, hands, or other objects, it can lose its place. This calibration will get it back to normal. It will rotate the tray completely two times to detect the proper starting position. Tip: You may remove the carousel platter from the base before you perform the calibration. It does not need to be in place for the calibration to work.


3. Adjust Tray Rotation.
Go to Print Hub - Printer Settings - Advanced. Find Tray Rotation (54 counts per degree).
Move the value positive to move the carousel platter to the left. Move the value negative to go right.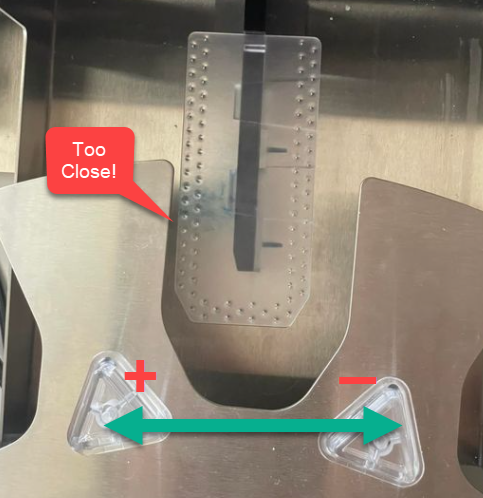 In this example, we moved positively by a value of 50 to center the tongue.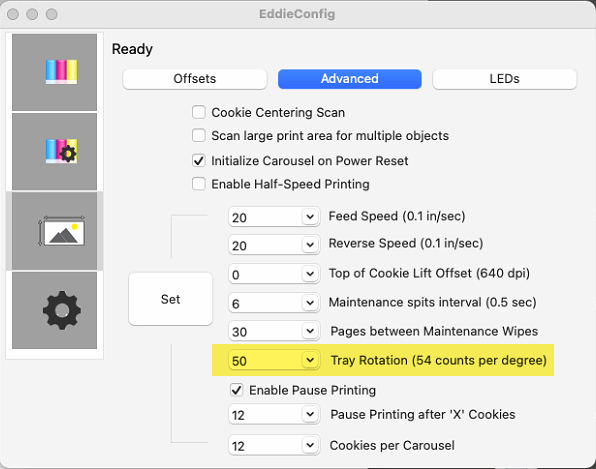 Article ID: 111621