Error: "Image out of Bounds" when importing an image or printing. (LX610)
1. Reduce the imported image's DPI (dots per inch).
PTCreate displays images at a set resolution of 150 DPI. If large DPI images are imported, they may exceed the display boundaries of PTCreate. Any image can be resized once imported. Primera recommends importing 300 DPI images.
2. Set Horizontal and Vertical Print Alignment Offset back to Zero.
If you move these values too far one way or the other when using a very large template/page size you may get this error message.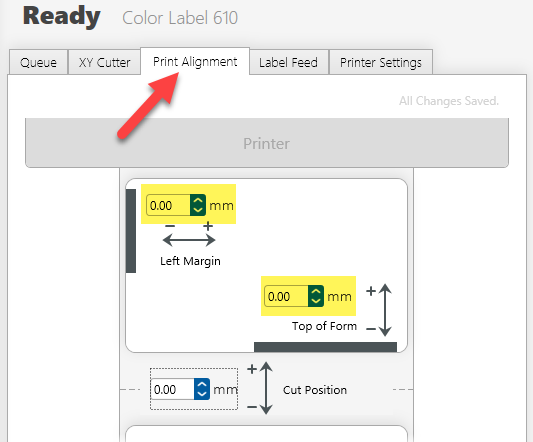 ​
3. Set page width to 4.25". If you receive this error after sending a print and a digital die cut, make sure to set your page size to 4.25 wide x up to 12" long. This is the maximum printable area. The media itself is 4.75," but the extra 0.25" on either size is not printable because the knurled rollers will damage this area when feeding the material.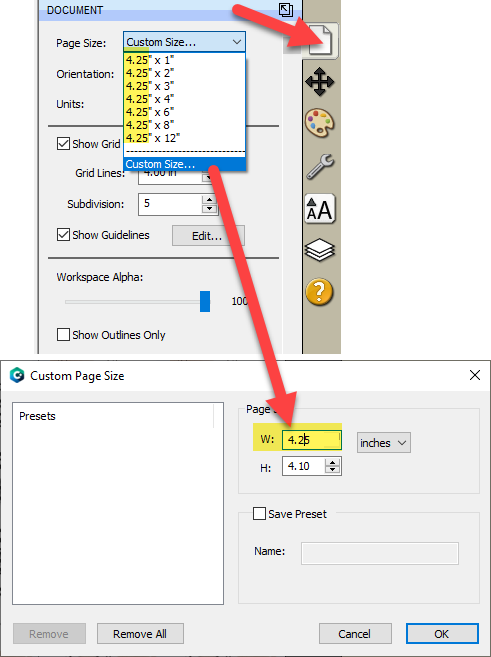 Article ID: 030422