How do I print to my LX900 using Pigment Cyan, Magenta and Yellow and Dye Black (SKU 53425)?
Since Pigment Black (SKU 53436) is no longer available you may install a dye black cartridge (
SKU 53425
) as a placeholder so you can print in Color Only mode. No dye ink will be used for printing in this mode but a small amount will be used for maintenance over time.
Color only mode will allow you to use the cyan, magenta, and yellow pigment cartridges (SKUs 53437, 53438, 53439) to print in pigment only. Labels will still be UV protected. If you do not need UV protection consider switching to dye ink cartridges. You will enjoy the same high-quality print and water resistance levels as a pigment cartridge. Pigment is only necessary for UV protection.

To enable color only mode on PC, on the print window before printing click the printer preferences button or the document properties button in BarTender. On Mac, click Printer Features.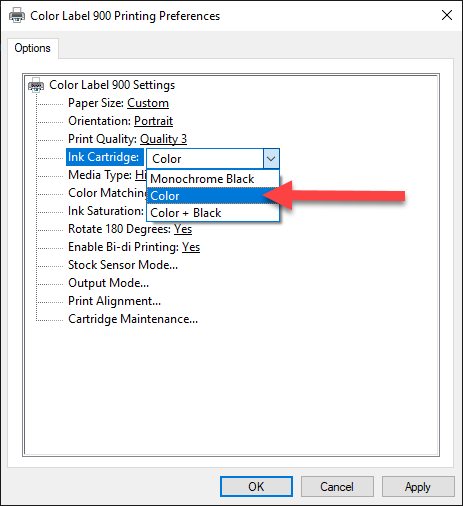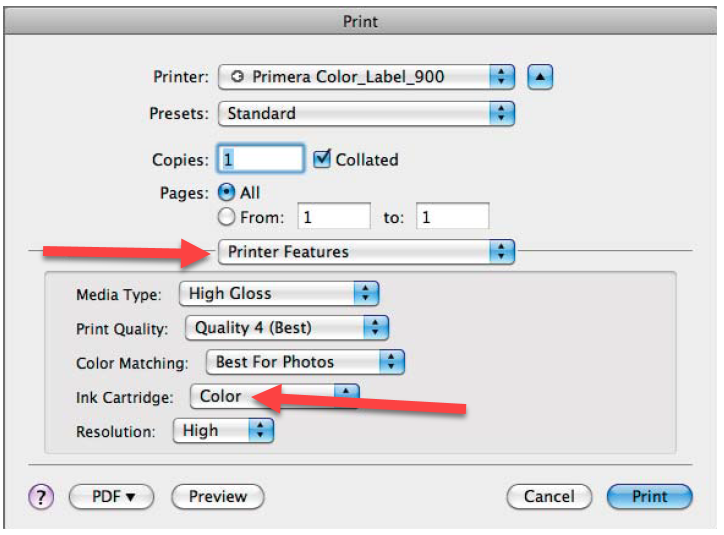 Article ID: 061521